Beverly Hills Dermal Fillers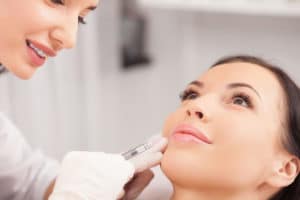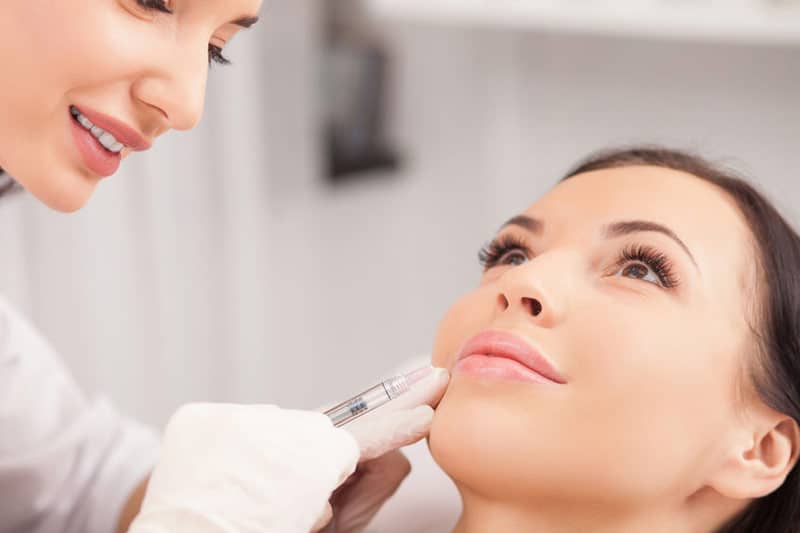 Dermal fillers are something that most Beverly Hills residents start thinking about at some point. Whether you're in your 20s, 30s, 40s, 50s, or 60s, it's only natural to want to look your best and feel confident in your own skin.
Facial fillers are designed to give you greater confidence, reduce the appearance of aging skin, and restore fullness to your facial features. 
Here at Soma Plastics in Beverly Hills, we offer a wide range of dermal filler services as well as treatment plans that are tailored to meet the exact needs of individual patients. Our dermal fillers professionals in Beverly Hills to be the median by which you reach your personal aesthetic goals and have your confidence restored. 
Continue reading if you've been considering dermal fillers and want to know about the procedure as well as where to get the best facial fillers.
What Are Dermal Fillers Beverly Hills?
With the onset of age, it's natural for our faces to begin acquiring wrinkles and losing subcutaneous fat, resulting in a more wane complexion and appearance. Things like smile lines, crow's feet, and frown lines become more evident with each passing year. 
While these signs of aging can be alarming or discouraging for many people, it's important to remember that they are a very natural occurrence. Rather than letting these wrinkles make you self-conscious about your appearance, take control of your situation and schedule an appointment with Soma Plastics in Beverly Hills.
Benefits Of Facial Fillers
Facial fillers are accompanied by a range of benefits, both physical and emotional.
Here are five of the main benefits of facial fillers and how they can help you feel more confident: 
Dermal fillers help you fight common signs of aging by helping your skin regain youthful fullness. 

Facial fillers can give your confidence in your personal appearance a boost. 

Dermal fillers are a safe, non-invasive anti-aging treatment.

Facial fillers require zero recovery time and give you instant results. 

Dermal fillers give you a long term way to fight aging skin and wrinkles (most fillers can last upwards of six months and sometimes last for multiple years).
How To Know When You Should Get Face Fillers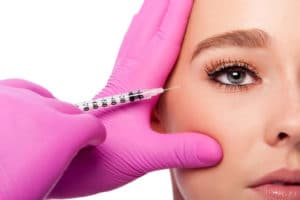 Who should consider getting facial fillers? The short answer, anyone.
There is no set age or requirement for individuals who are considering face fillers. If you suspect that you might be in need of dermal fillers, we suggest that you speak with a facial fillers professional to discuss your needs, aesthetic desires, etc. 
Here at Soma Plastics, we have a dermal fillers clinic in Beverly Hills where our staff and facial fillers professionals would be happy to help you come up with an individualized plan for your specific skin.
Our dermal fillers professionals understand that each patient is highly individual and requires unique care and treatment. That's why we've made it our mission to provide Beverly Hills residents with dermal fillers treatment plans that are suited to their specific needs.
To learn more about our facial filler services, give our Beverly Hills dermal fillers clinic a call at (310) 347-4969 today.
How Long Do Deep Wrinkle Fillers Last?
Depending on the type of dermal fillers that you get, they will last between six months and a year and a half. 
In general, facial fillers surrounding the lips and mouth area wear out much more quickly than facial fillers elsewhere. If you have questions or concerns about how long dermal fillers last, we encourage you to get in touch with Soma Plastics today.
Dermal Fillers Recovery Process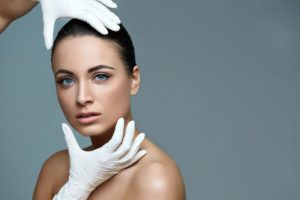 What is the dermal filler recovery process like?
While recovery itself will take little to no time at all with dermal fillers, as with any procedure, there is the potential for complications. If you are planning on having dermal fillers, you have the right to know about potential risks regardless of how unlikely they may be. 
Some potential risks or side effects of the dermal filler procedure include:
Bruising around the injection area 

Skin redness or rashes 

Lumps beneath the skin

Infection due to the injection

Facial asymmetry

Skin eruptions that look like acne

Skin necrosis (when there is a loss of blood flow)

Blindness 

Miscorrection of existing wrinkles 

Potential scarring 
It's important that you discuss side effects with your dermal fillers specialist in order to understand fully what potential risks are involved with getting deep wrinkle fillers. 
If you would like to schedule a consultation with one of Soma Plastic's qualified dermal fillers professionals in Beverly Hills, give our clinic a call at (310) 347-4969.
What Are The Different Kinds Of Face Fillers
Here at Soma Plastics, we have a variety of different types of injectables. Some of the deep wrinkles fillers that we offer include:
Juvederm

. This injectable gel is used for both men and women who are suffering from deep wrinkles. The effects of Juvederm last for about a year and will show immediate results. 

Prevelle

. This facial filler is derived from hyaluronic acid and is used to add volume and fullness to the skin. Prevelle is effective for between three and four months and can treat frown lines, crow's feet, and marionette lines. 

Radiesse

. This dermal filler lasts around three months and encourages the production of collagen in the skin. Radiesse can be used to plump up thin lips, treat depressed scars, and remedy the appearance of facial wrinkles. 

Sculptra

. Sculptra is used most often in the cheeks and is very effective at restoring subcutaneous fat in the face and encouraging collagen production.
Voluma. This is a deep wrinkle filler used to create a smoother, more lifted appearance and improve facial structure. Voluma is made with hyaluronic acid and can last up to two years.
Where To Get Dermal Fillers Near Me
Here at Soma Plastics, we have a team of qualified doctors that is ready to help you restore fullness and vibrance to your skin. 
One of our seasoned doctors would be happy to have a consultation with you to discuss your needs and desires so that we can create a customized treatment plan for you. To learn more about our dermal fillers services in Beverly Hills or doctors, give Soma Plastics a call at (310) 347-4969 today.
Before & After Gallery

Face Procedures