Bricio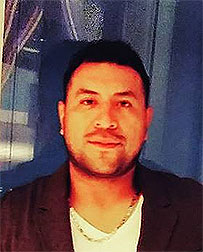 Bricio grew up in Downtown Los Angeles. He has two sisters and is very close to his mom. He attended highschool at Belmont High School. After graduating from highschool, he attended Emergency Medical Technician school. Once that was finished, he got interested in becoming a surgical technician. He started and finished his studies at American Career College. He has been working for three years and loves his job. What Bricio loves the most about working at Soma is his co-workers and the peaceful environment that it creates. Bricio also enjoys joking around with the surgeons to lighten up the day. After work Bricio unwinds by playing basketball and watching Netflix.
Carina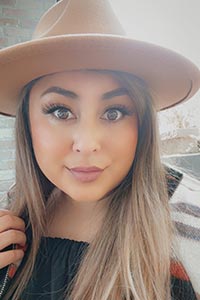 Carina grew up in Indiana, she has two brothers and two sisters and she is the youngest in the family. She attended Clay High School in South Bend, Indiana. Her favorite subject in school was science. She attended Ivy Tech College in South Bend, Indiana. She became a surgical technologist because she always loved healthcare and surgery. She moved to Los Angeles three years ago for the weather and loves it ever since. She joined the Soma team close to two years ago, she loves working at Soma because of all the different specialties. Carina is bilingual and speaks spanish which could be very helpful to patients who only speak Spanish. Carina's favorite color is green and she loves Palm trees and the Caribbean. In her spare times she loves to dance and take long walks with her dog Jax who is a Labrador retriever.
Michelle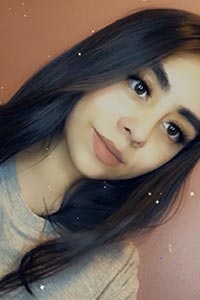 Michelle was born and raised in Highland Park which is a hilly neighborhood in the city of Los Angeles. She went to Glendale Career College and graduated from the same institution. She became interested in Surgical Technology as a career since she always had an interest in surgery and found it to be a rewarding experience. She has been on the Soma team for close to two years now, when she initially applied she never in her wildest dreams thought she could get this job with little to no experience. She was very surprised when she got the job and has loved the job since. The reason she loves working at Soma is the exposure she gets to plastic surgery and it is a job in Beverly Hills. She has been watching Dr. 90210 since she was 15 and she can not believe that she gets to see in real life what she used to watch on TV. In her spare time she likes to play PS4 or Nintendo switch. She also spends a lot of time on Instagram looking for new eyelashes to buy, she loves falsies, or watching makeup tutorials on Instagram/Youtube. On weekends, she likes to rewatch breaking bad and or horror movies.