When did they start this procedure? How long has it been around?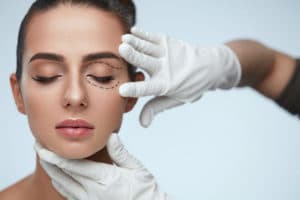 Cosmetic eyelid surgery has been described for over a century. Aulus Cornelius Celsus discussed skin excision in the upper eyelid in his De re Medica, published in 1478. In 1818, von Graefe used the term blepharoplasty (from the Greek blepharon, meaning eyelid, and plastos, meaning formed) to describe a case of eyelid reconstruction. In 1817, Beers wrote and described the first illustration of eyelid deformity caused by fat herniation and a mechanical ptosis due to excess skin. Some authors called this finding ptosis adiposa. Fox introduced the term blepharochalasis to describe the apparent excess of eyelid skin associated with aging changes.
What is this procedure?
The incision lines for eyelid surgery are designed so the resultant scars will be well concealed within the natural structures of the eyelid region. The upper eyelid can be corrected through an incision within the natural crease on the eyelid. This allows for removal or repositioning of fat deposits, tightening of muscles and removal of excess skin. Conditions of the lower eyelid may be corrected with an incision just below the lower lash line. Through this incision, excess skin in the lower eyelid is removed. Again, the excess fat can be repositioned or removed. A transconjunctival incision, created on the inside of the lower eyelid, is an alternate technique to correct lower eyelid conditions and redistribute or remove excess fat. With this Eyelid incisions typically are closed with sutures or skin glue. Sutures are removed within one week. Your surgeon may also suggest the use of a laser or chemical peel to reduce discoloration of the lower eyelids technique, no skin is removed.
Who needs this procedure?
You might consider blepharoplasty if droopy or sagging eyelids keep your eyes from opening completely or pull down your lower eyelids. Removing excess tissue from your upper eyelids can improve your vision. Upper and lower lid blepharoplasty can make your eyes appear younger and more alert. Blepharoplasty may be an option if you have: Baggy or droopy upper eyelids, Excess skin of the upper eyelids that interferes with your peripheral vision, Excess skin on the lower eyelids, Bags under your eyes You may undergo blepharoplasty at the same time as another procedure, such as a brow lift, face-lift or skin resurfacing. Insurance coverage may depend on whether the surgery repairs a condition that impairs vision. If you have the surgery only to improve your appearance, the cost probably won't be covered by insurance. Lower lid blepharoplasty is almost always done just for cosmetic reasons.
What is the advantage of this procedure?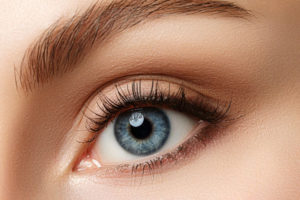 Droopy eyelids are a major reason why some people consider eyelid surgery (blepharoplasty) to remove and tighten excess eyelid skin for a more alert, youthful appearance. Sometimes blepharoplasty also can improve your vision by providing a less obstructed field of view, once droopy eyelids are improved. Blepharoplasty can remove excess skin, muscle and sometimes fat from the upper or lower eyelids. In some cases, you might need only skin removed but not muscle — or you might need the procedure done on both upper and lower eyelids. An upper eyelid blepharoplasty (sometimes called an "eye lift") should not be confused with upper eyelid ptosis surgery, which is a procedure to raise the position of the upper eyelid margin by tightening the muscle and tendon that normally elevate it. Blepharoplasty surgery sometimes can elevate an upper eyelid margin slightly if the heaviness of the excessive skin actually is "weighing down" the upper eyelid, causing it to droop.
Are there non-surgical treatments?
PLEXR causes sublimation which is the process of turning a solid straight into a gas so results are instant and there is no heat transferred to surrounding tissues to cause damage to normal skin. PLEXR uses plasma so there is no electric current which can cause problems for some patients and the treatments result in tissue retraction and tightening which gives even better results.
What is the surgical treatment like local or sedation?
Medications are administered for your comfort during the surgical procedure. The choices include intravenous sedation or general anesthesia. Your doctor will recommend the best choice for you.
What is the recovery like?
During your eyelid surgery recovery, lubricating ointment and cold compresses may be applied, and in some cases your eyes may be loosely covered with gauze, after your procedure is completed. You will be given specific instructions that may include how to care for your eyes, medications to apply or take orally to aid healing and reduce the potential for infection, specific concerns to look for at the surgical site or in your overall health and when to follow-up with your plastic surgeon. Initial healing may include some swelling, bruising, irritation, dry eyes and discomfort that can be controlled with medication, cold compresses and ointment. Irritation at the incision sites is also possible. Be sure to ask our plastic surgeon specific questions about what you can expect during your individual recovery period.
Where will I be taken after my surgery is complete?
What medication will I be given or prescribed after surgery?
Will I have dressings/bandages after surgery?
When will they be removed?
Are stitches removed? When?
When can I resume normal activity and exercise?
When do I return for follow-up care?
You must practice diligent sun protection and use darkly tinted sunglasses until the healing process is fully complete.
How long does it take?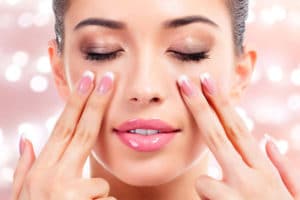 An eyelift usually takes about two hours if both upper and lower eyelids are done together. Your doctor will most likely use local anesthesia (a painkiller injected around the eye) with oral sedation. If you are having the procedure done at a hospital or surgical center, you will most likely receive IV sedation. If you are having all four eyelids done, the surgeon will probably work on the upper lids first. The surgeon will usually cut along the natural lines of your eyelids. Through these cuts, your surgeon will separate the skin from the underlying tissue and remove excess fat and skin (and muscle if indicated). Next, the surgeon will close those cuts with very small stitches. The stitches in the upper lids will stay for three to six days. The lower lids may or may not require stitches, depending on the technique used. Surgery on the lower eyelids may be done using one of several techniques. In one method, your surgeon makes a cut inside your lower eyelid to remove fat. That cut won't be visible. Your surgeon can then soften fine lines in the skin using a C02 or erbium laser.
What are the complications?
Possible risks of eyelid surgery include: Infection and bleeding, Dry, irritated eyes, Difficulty closing your eyes or other eyelid problems, Noticeable scarring, Injury to eye muscles, Skin discoloration, The need for a follow-up surgery, Temporarily blurred vision or, rarely, loss of eyesight, and Risks associated with surgery in general, including reaction to anesthesia and blood clots. Talk to your doctor about how surgical risks apply to you. Understanding what's involved in blepharoplasty and weighing the benefits and risks can help you decide if this procedure is a good option.
What can you do to speed up recovery?
Your doctor will likely suggest you take the following steps after surgery:
Use ice packs on your eyes for 10 minutes every hour the night after surgery. The following day, use ice packs on your eyes four to five times throughout the day.
Gently clean your eyelids and use prescribed eye drops or ointments.
Avoid straining, heavy lifting and swimming for a week. Avoid strenuous activities, such as aerobics and jogging, for a week. Avoid smoking. Avoid rubbing your eyes.
If you use contact lenses, don't put them in for about two weeks after surgery.
Wear darkly tinted sunglasses to protect the skin of your eyelids from sun and wind.
Sleep with your head raised higher than your chest for a few days.
Apply cool compresses to reduce swelling.
After a few days, return to the doctor's office to have stitches removed, if needed. For about a week, avoid aspirin, ibuprofen (Advil, Motrin IB, others), naproxen sodium (Aleve, others), naproxen (Naprosyn), and other medications or herbal supplements that may increase bleeding. If needed, use acetaminophen (Tylenol, others) to control pain.
Do you need to rest up afterwards and for how many days?
Many people express satisfaction with the results of blepharoplasty, such as a more rested and youthful appearance and more self-confidence. For some people, results of surgery may last a lifetime. For others, droopy eyelids may recur. Bruising and swelling generally subside in 10 to 14 days, which may be when you feel comfortable going out in public again. Scars from the surgical cuts may take months to fade. Take care to protect your delicate eyelid skin from too much sun exposure.
Face Procedures