Lip Augmentation Options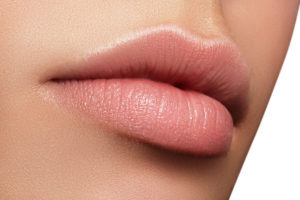 Full, plump lips are a sign of youth and vitality. Unfortunately, some of us are born with thin lips, or lips that lose plumpness as we age. While there are many options for lip augmentation in Beverly Hills, Soma Plastics has become a trusted clinic for lip augmentation surgery, as well as other facial procedures.
What is Lip Augmentation?
Lip augmentation is a simple cosmetic procedure that results in fuller, plumper lips. There are several ways to achieve this goal, but the most common one is dermal fillers. Most dermal fillers are non-permanent compounds that will stay in your body for around a year or two before breaking down.
The most common type of filler for lip augmentation is hyaluronic acid, a naturally-occurring compound that sits under the skin and is responsible for skin plumpness. Some fillers also contain numbing agents to increase your comfort during the procedure.
The History of Lip Augmentation
Lip augmentation as we know it dates back to the early 20th century, where surgeons would make multiple small incisions on the lip to plump them up and make them appear larger.
Non-surgical lip augmentation has been around for much longer, with evidence for cosmetic use dating back to the Stone Age. Several cultures even alter the shape of their lips to make them more appealing.
Types of Lip Augmentation
In addition to dermal fillers, several other types of lip augmentation procedures can produce more permanent results. These include:
Lip implants: many women choose lip implants as a permanent lip augmentation option. They're an excellent choice if you don't want to visit your physician every couple of years to redo your lips. The in-office procedure is relatively simple and can take around half an hour to complete. During the process, the surgeon will anesthetize your lip area, make an incision at each corner of your mouth, and create a tunnel that follows the shape of your lip. The surgeon then inserts the implant into the tunnel and positions it under the lip fat and over the lip muscles. The surgery only requires one or two small stitches, and the patient can go home the day of the procedure.
Fat grafting: some people react badly to artificial implants or dermal fillers due to allergies or their body rejecting the implant. One way to get around this adverse reaction is to use your own tissue for the procedure instead. The most common material is fat harvested from your abdomen, which is then purified and transferred to your lips in the same way as a dermal filler. Since the fat comes from your body, there's almost no chance of an allergic reaction.
Skin grafting: skin grafting is another method of lip augmentation that uses your own tissue. Typically, skin graft lip augmentation happens in conjunction with other surgery, such as a facelift, where extra skin gets taken away. The surgeon will roll the bottom layer of skin (the dermis) into a cigar shape and insert it in the same way as a synthetic lip implant.
The Procedure
Non-surgical lip augmentation relies on injecting dermal fillers, fats, or collagen into the lip area. Typically, the procedure starts with a comprehensive consultation to discuss your needs and expectations with the doctor. They'll assess your overall facial symmetry and lip fullness to identify the best solution for you.
The consultation is also the best time to discuss surgical vs. non-surgical options. Your doctor should outline various procedures and their suitability for your needs. Some people are ready to commit to permanent implants, while others want a temporary solution. Don't be afraid to ask questions and take notes during this time.
Once you've decided on the procedure, you're ready to begin. Most lip augmentation procedures take between 30 minutes and an hour, and you can go home on the same day. All the procedures use a local anesthetic, and you may request sedation if necessary.
After the doctor completes the lip augmentation, they'll advise you on the recovery process and what to expect for the next few days.
Recovery
Your recovery timeframe will depend on the procedure you had, as well as your body's healing rate. While you can leave the surgery by yourself, we strongly recommend having someone drive you home after your Beverly Hills, CA lip augmentation.
Regardless of which procedure, you can expect to take at least three days to recover. Implants usually take around two to three weeks to heal, while injections take significantly less time. You can expect some swelling and bruising, which can last up to a week after the augmentation, and it will take you a while to get used to the feeling of your new lip shape.
You can speed up recovery by placing ice-packs on your lips in 5-10 minute intervals for several days after the surgery. If you have implants, you'll need to stick to soft foods to avoid excessive chewing, which could open up or pull on your stitches.
Potential Complications
Before the procedure, your doctor will outline the potential complications of having lip augmentation. While severe complications are uncommon, you may see some side effects that include:
Bruising
Bleeding from the injection site
Swelling
Skin redness
Skin rash or acne-like pustules around the lip area
Visible scarring
Ability to feel the filler under the skin
Infection at the injection site
Should you experience any of these complications, contact your doctor at once.
Some individuals also have allergic reactions to dermal fillers or implant materials, leading to severe complications if left untreated. If you're worried about allergies, consider opting for fat implants or skin grafts instead of synthetic materials.
Every surgery is a risky process, and lip augmentation is no different. Ensure that you work with an experienced surgeon who will outline the risks before surgery and is prepared to deal with any complications.
Soma Plastics is one of the most reputable plastic surgery clinics in Beverly Hills, CA, and with good reason. We offer high-quality procedures and extensive holistic care to all of our patients. If you're interested in lip augmentation, give us a call at 855-SOMA-955 today.
Before & After Gallery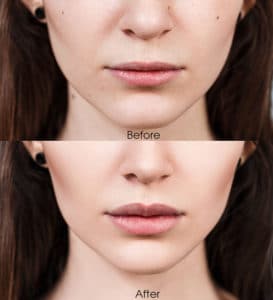 Contact us for more details about lip augmentation.