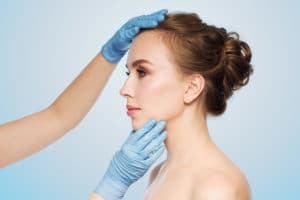 Trying to figure out the best place to get a rhinoplasty in Beverly Hills? Look no further. At Soma Plastics, our experienced and board-certified surgeons can help you achieve the nose you've always wished for.
Continue reading to learn more about the Beverly Hills rhinoplasty procedures performed at our beauty clinic, or contact our dedicated team today to schedule a consultation.
Beverly Hills Rhinoplasty Experts
Soma Plastics is located in Beverly Hills Los Angeles and is one of the leading rhinoplasty surgery providers in Orange County. Our dedicated surgeons have helped thousands of patients resolve breathing issues, receive facial rejuvenation, and improve self-confidence through our rhinoplasty approach.
What is a Rhinoplasty?
Rhinoplasty (also known as a "nose job" or "nose reshaping") enhances facial harmony and the proportions of your nose. It can also correct impaired breathing caused by structural defects in the nose.
In short, rhinoplasty, or nose reshaping surgery, improves the nose shape, size, and symmetry, bringing it into better proportion with the rest of the face.
Who is a good candidate for Rhinoplasty?
Men and women of all ages benefit from rhinoplasty, from older patients looking for ethnic rhinoplasty services to younger patients hoping to improve their nose structure.
For example, nose reshaping is one of the most popular cosmetic surgery procedures for teenage patients. Of course, younger patients need to demonstrate emotional maturity and understanding of the nose procedures being done before being accepted by a plastic surgeon.
In addition to being a cosmetic surgery, this nose job technique also has numerous practical applications, including:
Repairing deformities from an injury
Correcting a birth defect
Improving breathing difficulties (e.g. deviated septum)
As with any cosmetic surgery procedure, it's important to have realistic expectations. Our Beverly Hills plastic surgeon, Dr. Ariel Ourian, can help you improve upon your existing nose, but cannot give you the nose of someone else.
Are there Non-Surgical Rhinoplasty Options?
If you are hesitant about undergoing the full surgical techniques of rhinoplasty, don't worry, we offer a non-surgical rhinoplasty option. This service is also known as a non-surgical nose job, injection rhinoplasty, and the "15-minute nose job."
The non-surgical techniques we use are lower-risk and cost less than our full rhinoplasty surgery.
Non-surgical rhinoplasty can be useful to:
Reduce the appearance of a "bump" by filling out the surrounding tissue
Reduce or eliminate unsightly depressions, dents, or grooves
Improve symmetry, create a lifting effect on a drooping nasal tip
Raise and define a flat bridge (popular in Asian and African-American populations)
Correct a "scooped out" or "saddle-nose" profile
What are the Anesthesia Options for Nose Job Surgery?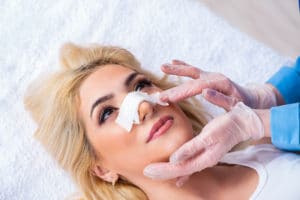 Rhinoplasty can be performed under various depths of anesthesia including local anesthesia, intravenous sedation (also called twilight anesthesia, MAC anesthesia, or IV sedation), and general anesthesia. Each option has advantages and disadvantages, including variations in cost, awareness, safety, and side effects.
Because rhinoplasty is considered to be an elective, pre-operative testing is sometimes performed to determine anesthetic suitability. During your consultation with our rhinoplasty surgeon, you can ask about your anesthesia options and our plastic surgeon will help you make the right choice for your unique situation.
Regardless of the anesthetic option, all rhinoplasty anesthesia is performed in conjunction with local anesthesia (lidocaine mixed with epinephrine) to numb the nose and to reduce bleeding.
What is rhinoplasty recovery like?
Immediately after your rhinoplasty in Beverly Hills, a splint and/or packing may be placed inside your nose and a splint or bandages placed on the outside to support and protect the new structures during initial healing.
You may also have a nasal drip pad placed under your nostrils to collect any blood that may drip from your nose.
The packing and nasal drip pad will be removed within 2 days of plastic surgery. The splint is removed in about a week.
How will I feel after nose surgery?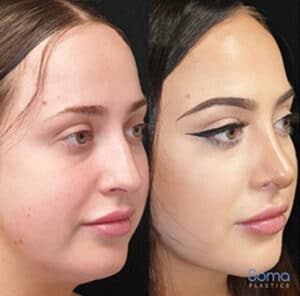 After your facial plastic surgery, your nose may be stuffy and you may have trouble breathing for a short time. The skin on the tip of your nose may be numb and you may have some itching or shooting pain as the feeling returns.
While initial swelling subsides within a few weeks, it may take up to a year for your new nasal contour to fully refine. During this time you may notice gradual changes in the appearance of your nose as it refines to a more permanent outcome.
Swelling may come and go and worsen in the morning during the first year following your rhinoplasty surgery. But be patient and follow the care instructions from your board-certified rhinoplasty surgeon. In time, your nose will heal and you will have the nose shape you dreamed of!
During recovery, it's crucial to obey the instructions of your plastic surgeon. To give you an idea of what your recovery guidelines may look like, let's go over some of the most common tips now:
Activity Guidelines after Nose Surgery
Rest as much as possible. The more sleep the better.
Keep your head raised for several days after surgery. When sleeping, raise your head on 2 or 3 pillows.
Avoid strenuous activities, such as bicycle riding, jogging, weight lifting, or aerobic exercise, for 2 to 3 weeks or until your surgeon says it is okay.
Do not blow your nose for at least 1 week after surgery. Wipe your nose gently with a tissue.
Don't sneeze. If you have to sneeze, sneeze with your mouth open.
Avoid bending over until your plastic surgeon says it's okay to do so.
Medicine Guidelines for Facial Plastic Surgery Recovery
Your board-certified surgeon will tell you if and when you can restart your medicines.
If you take blood thinners, such as warfarin (Coumadin), clopidogrel (Plavix), or aspirin, your surgeon will tell you if and when to start taking those medicines again.
Take pain medicines exactly as directed.
If your surgeon dr prescribed antibiotics, take them as directed. Do not stop taking them just because you feel better. You need to take the full course of antibiotics.
Incision Care Tips for Nose Cosmetic Surgery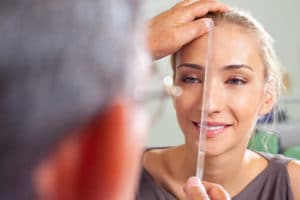 After the stitches or staples are out, you may wash the incision with soap and water and gently dry the area.
If you have strips of tape on the incisions, leave the tape on for a week or until it falls off. Or follow your doctor's instructions for removing the tape.
Best Rhinoplasty in Beverly Hills Los Angeles
Improve your self-confidence and take the first step towards a more gorgeous you by scheduling a consultation with one of our plastic surgeons. Soma Plastics offers luxurious nose surgery techniques, including revision rhinoplasty, closed rhinoplasty, ethnic rhinoplasty, deviated septum surgery, and a host of other surgery and non-surgical procedures.Learn more by contacting Soma Plastics today and speaking with one of our rhinoplasty surgeons.
Before & After Gallery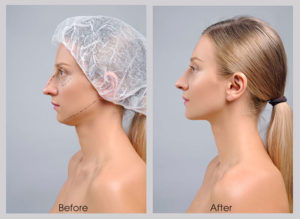 Rhinoplasty and Chin Liposuction