If you are looking for an expert breast lift clinic in Beverly Hills Los Angeles, then look no further. At Soma Plastics, our experienced doctors can restore youthful vigor to your breasts, improving your confidence, charm, and beauty.
Continue reading to learn more about the breast lift procedures performed at our beauty clinic, or contact our dedicated team today to schedule a consultation.
What is a breast lift?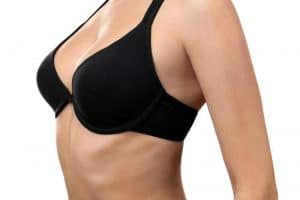 A breast lift, also known as a mastopexy, is a plastic surgery procedure that raises the breasts by removing excess skin and tightening the surrounding tissue. This reshapes the breast, providing lift and improved contour. A breast lift must be performed by a board-certified plastic surgeon.
In addition to mitigating the effects of gravity and age on your breasts, the surgeon can also restore your areola to its former vibrancy. As you may have noticed, the areola enlarges over time and can become misshapen. Fortunately, breast cosmetic surgery is an effective way to improve the appearance of both your breasts and areolas.
What are the advantages of breast lift surgery?
Boob lift surgery delivers a great number of advantages, including:
Improved self-confidence
For many women, drooping breasts (whether due to aging, pregnancy, or nursing) may make them feel insecure about the shape of their body. If this describes your situation, take heart, a breast lift procedure can restore your confidence and body-image by returning your breasts to a fuller, perkier shape.
Restored youthful appearance
As you age, your breasts sag and your areolas can become misshapen. Scheduling a breast lift procedure with an American Board of Plastic Surgeons professional will help you feel more youthful and attractive.
Fuller appearance without breast augmentation
A breast lift procedure helps you look as though you've had a breast augmentation, when in fact your boobs have simply been raised to produce a firmer, fuller appearance. This is a powerful advantage for patients who do not wish to undergo a breast augmentation procedure.
Who is a good candidate for mastopexy?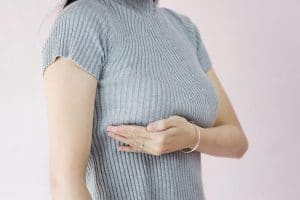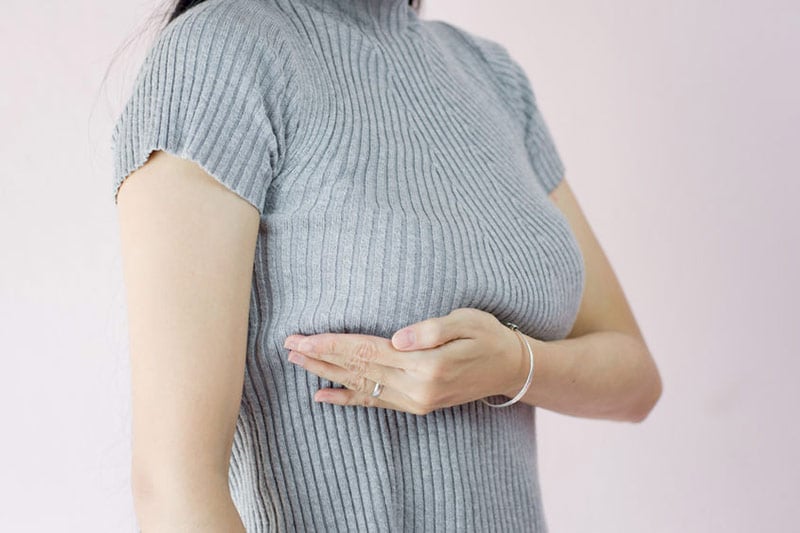 Ideal breast lift candidates include women who:
• Are physically healthy and maintain a stable weight
• Do not smoke
• Are bothered by knowing they have sagging breasts that have lost shape and volume
• Whose breasts have a flatter, elongated shape or are pendulous
• When unsupported, their nipples fall below the breast crease
• Whose nipples and areolas point downward
• Who have stretched skin and enlarged areolas
• Have one breast that is lower than the other
Are there non-surgical breast lift options?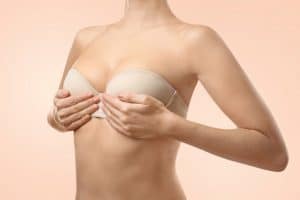 While surgical options do provide the greatest results, for patients who are hesitant to schedule an invasive procedure, our Beverly Hills plastic surgeon clinic does provide non-surgical alternatives.
For example, InMode's BodyTite technology is an FDA approved device that can lift and firm breasts without leaving any scars. It works by delivering bipolar radio frequency (RF) energy to the skin's surface, which tightens skin and ligaments, builds collagen, and increases breast perkiness.
To learn more about this breast lift option, please contact Soma Plastics today.
What is breast lift surgery like?
Because breast lift procedures involve surgery, you will be sedated. For this, your surgeon will allow you to choose among several options of anesthesia. These include:
• General anesthesia. This is the deepest form of anesthesia. You will be completely asleep, will feel no pain, and will not remember the procedure when you wake up. This type of anesthesia is intravenous and is recommended for more extensive procedures and those involving the placement of breast implants.
• Laryngeal Mask Airway (LMA). LMA delivers anesthesia via gas rather than through an intravenous line. Like general anesthesia, LMA ensures you are asleep during the entire procedure and feel no pain.
• Deep intravenous sedation. This combines intravenous sedation with a local anesthetic administered at the surgical site. This is the most common type of anesthesia used for breast lift surgery.
Your Beverly Hills breast lift surgeon will help you choose the best anesthesia option for your procedure.
Will I get scars from breast lift surgery?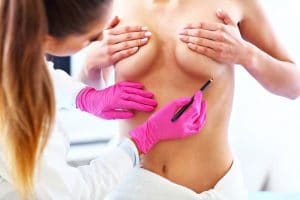 Techniques used to remove breast skin and reshape breast tissue vary. The specific technique your plastic surgeon chooses will determine the location of the incisions and the resulting scars.
Your doctor might make incisions:
• Around the areolae — the darker area surrounding the nipples
• Extending downward from the areolae to the breast creases
• Horizontally along the breast creases
What happens during a breast lift procedure?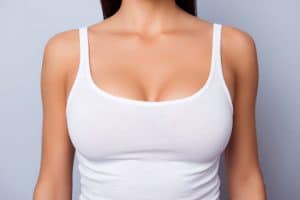 Most breast lift Beverly Hills surgeons will follow the following steps during a procedure:
• Step 1. Deliver anesthesia to the patient.
• Step 2. Make the incision.
• Step 3. Reshape the breasts.
• Step 4. Close the incisions.
• Step 5. Analyze the results.
An advantage of breast lifts over other plastic surgery and weight loss procedures is that the results are immediately visible.
Recovery FAQs
Now let's go over some of the frequently asked questions we hear about breast lift surgeries.
How long does it take to heal after a breast lift procedure?
Fortunately for a woman who's just undergone a breast lift in Beverly Hills, wound care is minimal because subcuticular skin closure is used and Steri-Strips are left in place until they come off by themselves. Reinforcement is achieved with the use of Medipore tape to support the breast. The tape can be left in place for 2-3 weeks.
Can you speed up recovery?
You can't speed up recovery per se, but by taking care of your wounds, you can ensure that unnecessary complications don't arise. For example, you'll need to wear an elastic bandage or support bra to minimize swelling and support your breasts as they heal.
After your plastic surgery procedure, you'll be given specific instructions that may include:
• How to care for your breasts following surgery
• Medications to apply or take orally to aid healing and reduce the potential for infection
• When to follow up with your plastic surgeon.
• Specific concerns to look for at the surgical site or in your general health
Be sure to ask your plastic surgeon specific questions about what you can expect during your individual breast lift recovery period.
Do you really need to rest for days?
To ensure that your breasts heal properly, it is necessary to take it easy for a while. Strenuous activity during the first few weeks of recovery after plastic surgery can tear stitches and interfere with healing.
Your breasts will be swollen and bruised for about two weeks. You'll likely feel pain and soreness around the incisions, which will be red or pink for a few months. Numbness in your nipples, areolae, and breast skin might last for about six weeks.
After your breast lift in Beverly Hills Los Angeles, your surgeon will give you a recovery schedule to follow.
Schedule a consultation with expert Beverly Hills breast lift surgeons
Here at Soma Plastics, our board-certified plastic surgeon team includes two breast lift experts. Take the first step towards a better you and contact our office today to schedule a consultation with Dr. H. Joseph Naim or Dr. Ariel Ourian.
While you wait for your consultation, browse our photo gallery to see the skill of our Beverly Hills breast lifts in action.