Making the decision to have breast implants removed is often accompanied by apprehension. Regardless of your train of thoughts or circumstances that led to this decision, if you are seriously considering breast implant removal surgery, this article is for you.
Though rare, complications surrounding breast implants may occasionally occur — necessitating breast implant removal.
But even if you haven't encountered any complications related to your implants and you've simply changed your mind and decided that you no longer want to have implants, that is reason enough to look into getting them removed.
Where To Find the Best Surgeons For Breast Implant Removal Beverly Hills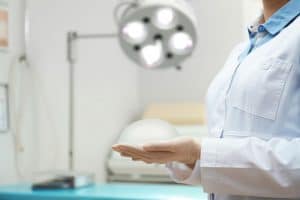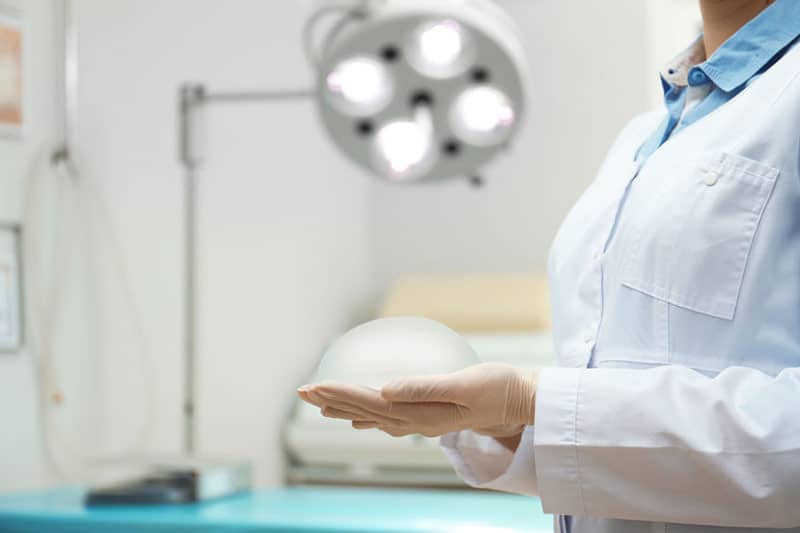 If you are looking for a seasoned specialist to remove your breast implants, get in touch with Soma Plastics today.
Here at Soma Plastics, we offer breast implant removal services in Beverly Hills to ensure that each patient looking for this service can find the quality care and satisfaction that they deserve.
Continue reading to learn more about the reasons for getting breast implant removal surgery or get in touch with Soma Plastics to schedule your consultation with one of our specialists.
What Is Breast Implant Removal Surgery?
Breast implant removal surgery is the process of removing breast implants from breast augmentation patients.
There are a variety of reasons why a patient may want to have their breast implants removed, which will be discussed in greater detail in the following sections.
During a breast implant removal procedure, the silicone implants themselves will be removed along with any scar tissue that has healed improperly.
Reasons For Getting a breast implant removal and lift
Despite being designed to last a lifetime, occasionally patients who have had a breast implant procedure may need their implants removed. This could be due to a number of different factors including the following four.
1. You are unsatisfied with how your breast implants look
Aesthetics and physical appearance are the number one reason why an individual may choose to have their breast implants removed. Whether you've experienced a shifting, weight change, or simply want to return to your natural breast size, this is reason enough for most people to have their implants removed.
2. The scar tissue surrounding your breast implants hasn't healed correctly
While rare, it is possible for the scar tissues surrounding your implants to harden or become calcified. In the event that this happens, the implants may become painful or misshapen, necessitating a breast implant removal.
3. Your breast implants are leaking or have ruptured
While breast implants are designed to last for many years, there is the possibility of leakage or rupture. This can result in both pain and your implants becoming misshapen. If you suspect that your implants may have ruptured, it's important to either have them removed or undergo corrective surgery to remedy the issue.
4. You are struggling with systemic symptoms due to your breast implants
While there hasn't been any definitive link drawn between breast cancer and breast implants, some patients who have had breast implants are concerned about cancer risk and consequently would like to have their implants removed.
If you are feeling overly anxious due to your implants, this is a pretty good indication that you should consider getting breast implant removal. The level of anxiety you may be experiencing is not worth continuing to keep your implants, especially if you would be okay without them.
Who Can Get Breast Implant Removal With Lift?
The best candidate for breast removal surgery is someone who:
Is at a healthy and stable weight
Doesn't smoke
Has reasons for wanting the removal (i.e. doesn't like the appearance or feel of the implants or is experiencing discomfort due to them)
Understands how the implant removal may affect their body shape
What To Know Before Getting Breast Implant Removal Beverly Hills
Are there any side effects or risks associated with breast implant removal surgery?
As with any surgical procedure, it's important to be aware of the potential risks — regardless of how rare their occurrence may be.
Some potential complications associated with breast implant removal include:
Healing complications at the incision site
Anesthesia risks
Fluid accumulation (seroma)
Infection
Numbness or loss of sensation in the breasts, nipples, or areola
Scarring
Asymmetry
Hematoma
Skin loss
Bleeding
How Long Does It Take To Recover From Breast Implant Removal?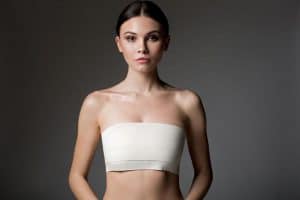 When it comes to recovery, anyone considering breast implant removal should have an accurate understanding of the recovery process prior to having the procedure done.
The breast implant removal will generally take a couple of hours (up to three) and the recovery may take up to two months.
The procedure usually follows these general four steps:
Anesthesia. Patients who are undergoing breast implant removal will be given anesthesia to minimize discomfort during the procedure.
Incision. An incision will be made along the inframammary fold or below the areola to access and remove the implants.
Operation. The procedure will be performed by a seasoned plastic surgeon and could take anywhere from one to three hours.
Closing the incision. Skin adhesives, cultures, or tape will be used to close the incision following the procedure.
When it comes to post-procedure care, your plastic surgeon will give you instructions as to what activities you should refrain from, how to care and ensure proper healing, and how to minimize the swelling that you may experience.
You will also likely be scheduled a follow-up appointment so that the surgeon can assess your healing and ensure that everything is going as planned.
Where To Get Breast Implant Removal Beverly Hills
Have questions or want to schedule an appointment with a breast implant removal clinic in Beverly Hills? Get in touch with Soma Plastics today.
Here at Soma Plastics we have a skilled team of plastic surgeons and medical professionals who are able to help each of our patients achieve their physical and health goals through quality care and procedures.
To learn more about our medical staff or services, get in touch with Soma Plastics in Beverly Hills today.