When you've got your eyes on flawless skin, wrinkles and fine lines turn the dream into a challenge as you age. Fortunately, dermal fillers, like Radiesse, offer a solution to reduce the visual evidence of aging and rejuvenate your skin.
As it is the first FDA-approved injectable filler for the hands and face, Radiesse is one of the most popular dermal fillers on the market. With youthful skin within reach, its time-tested results and high-customer satisfaction, perk up mass curiosity.
What is Radiesse?
As a dermal filler, it stimulates collagen production, a naturally-occurring protein within our skin, bones, and tendons. It provides the desired structure and support for your skin and enhances its elasticity.
Once we enter our thirties, our body's collagen production deteriorates. Radiesse counteracts the effects of aging, such as wrinkles and sagging. This stimulator generates new collagen in the skin, encouraging cell turnover and as a result, you achieve fresher healthier-looking skin.
What is in Radiesse?
It contains small microspheres of calcium hydroxyapatite (CaHa). These microspheres float within a gel carrier that is injected by a surgeon into the treatment area. Instantly, you will notice its volume and augmentation.
Unlike other dermal fillers, the microspheres in Radiesse stimulate collagen production. Your body then begins to construct its own natural filling to maintain taut skin. Gradually, the body absorbs the gel as you metabolize CaHa, allowing you to keep your natural collagen.
The key to this reaction is CaHa's structure. Its chemical composition stimulates connective tissue, enabling your body to increase collagen production.
Radiesse offers a safe and effective treatment option for those who reach for firm, elastic skin. While Soma Plastics can perform a skin test prior to treatment to identify potential allergic reactions, the biocompatible material of Radiesse does not contain toxic compounds.
For those at the age of 35 and developing wrinkles and lines, Radiesse works best for you. Cosmetic surgeons use it to correct areas around the mouth and nose that other treatments cannot handle. On the other hand, some patients opt for this to replace facial fat loss following an HIV infection.

What are the Benefits of Radiesse?
Through a simple and effective treatment, Radiesse enhances skin quality. The procedure provides a natural solution to reduce unwanted wrinkles around the nose and mouth. In addition, it restores lost volume to your facial features and hands.
After receiving treatment, you gain tighter, more youthful skin. The filler offers a way to turn back time and draw control of the aging process. While it cannot eliminate severe wrinkles, this dermal filler induces a significant difference for individuals who need to stimulate collagen production.
Radiesse fillers are optimized with swift treatment and rapid recovery. During the procedure, the doctor injects the filler with local anesthesia as you may feel mild pain. While, post-treatment, Lidocaine can ease any discomfort.
Prior to performing the injection, informing the doctor of the treatment area and dosage is required. However, once full disclosure is established, it takes no more than 15 minutes.
Fortunately, you will have a brief recovery period and witness complete results within a week. Typically, patients experience mild swelling, which should dissipate within 36 hours. On the other hand, over-the-counter medication can treat symptoms of discomfort or irritation.
Commit one rest day before returning to your regular skin-care routine. Additionally, experts recommend avoiding sunlight until there is no sign of swelling. You may need to wait a few days before performing vigorous physical activities, like weightlifting or contact sports as well.
What are the Side Effects?
Any cosmetic procedure carries the risk of side effects. Inevitably, Radiesse is no exception. While rare, treatment side effects do happen. The most common reactions to facial Radiesse injections include:
Swelling
Irritation
Pain
Hematoma
Redness
Furthermore, patients who receive treatment in the hands may experience:
Irritation
Pain
Redness
Restricted movement
Swelling
Hematoma
Small lumps
A loss of feeling in the hands
Keep in mind, do not opt for Radiesse if you have an allergic reaction to the treatment. Healthcare professionals discourage anyone with bleeding disorders, a history of herpes or currently under pregnancy, from the dermal filler. Whereas never get these injections if you have a skin infection, as this increases the risk of complications.
Consider alternative treatments if you are not a viable candidate for Radiesse. For similar results, there are other alternative dermal fillers consisting of different ingredients. On the other hand, your doctor may also recommend chemical peels, laser skin treatment, and microdermabrasion.
How Long Does Radiesse Last?
Naturally, natural dermal fillers do not last as long as their synthetic counterparts. The natural material of the filler remains in the body for up to two years. Over time, your body gradually absorbs the gel carrier and replaces this with its own collagen.
What is the Cost of Radiesse?
On average, dermal fillers typically cost between $600 and $900, depending on the extent of your treatment and bodily location. With single syringes costing from $650 to $800, Radiesse treatments fall into this price range.
When it comes to cost, your dosage is one of the most significant factors. Depending on your weight, sex, and medical history, you may require more or less dosages than the average person. Contact a cosmetic surgeon at Soma Plastics to acquire a free consultation and quote.
Remember, Radiesse is a cosmetic procedure. Most insurance providers do not cover dermal injections, and you will most likely personally pay full treatment costs. Talk with your filler provider about flexible payment plans if Radiesse treatments fall beyond your current budget.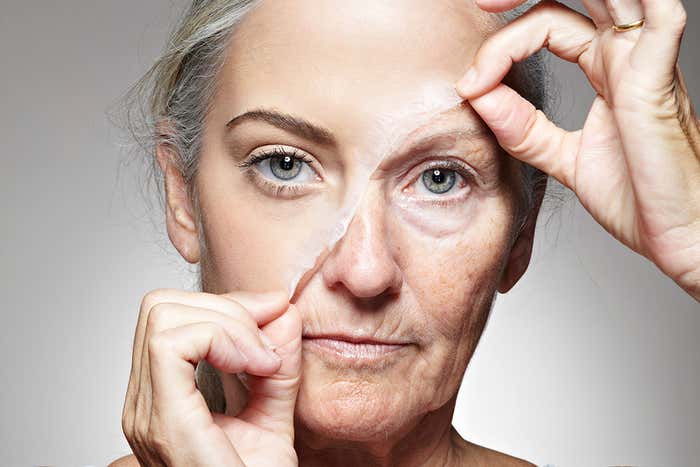 The Bottom Line
Radiesse is a premier option for anyone desiring to smooth existing wrinkles. The long-lasting filler is an effective solution for your hands and face, and to look and feel your absolute best, its collagen stimulation offers a natural way to restore fullness to your face.
Soma Plastics is one of the leading providers of the dermal filler. Our knowledgeable and friendly staff provides you with a more youthful appearance. Find out why people in Beverly Hills choose Soma Plastics for Radiesse injections.
Call us to learn more today.